All hell broke loose on twitter yesterday when a certain army posted this
I was trying to umm……understand that how could someone have the guts to post something as sensitive as this,I mean…you do know the kind of heat simmering between China and Taiwan right?
People are running around like headless chicken trying to amend the situation and you thought that it'd be cool to pull in some kpop fanwar shit into it?
Are you fucking insane??
She basically posted about Chinese exo ls  paying bloggers to do post shit about BTS. Okay firstly girl try to pull out a receipt for that.
Keyword try.
Later when Chinese exo ls started to post clarification statements all hell broke loose. This sweetiepie deleted her tweet and apologized later but then all went back to square one with her giggling about this deed.
Chinese exo l posted this shortly after ARMYs started to badmouth exo and the fandom :-
Seems plausible,I mean I was on twitter at that time when I saw random twitter accounts popping up begging korean and international fans not to believe this rumour and later I realized that they were Chinese exo ls who were coming up on twitter to clarify.
And guess what? Even Baidu exo bar posted a polite warning to the rumor mongers.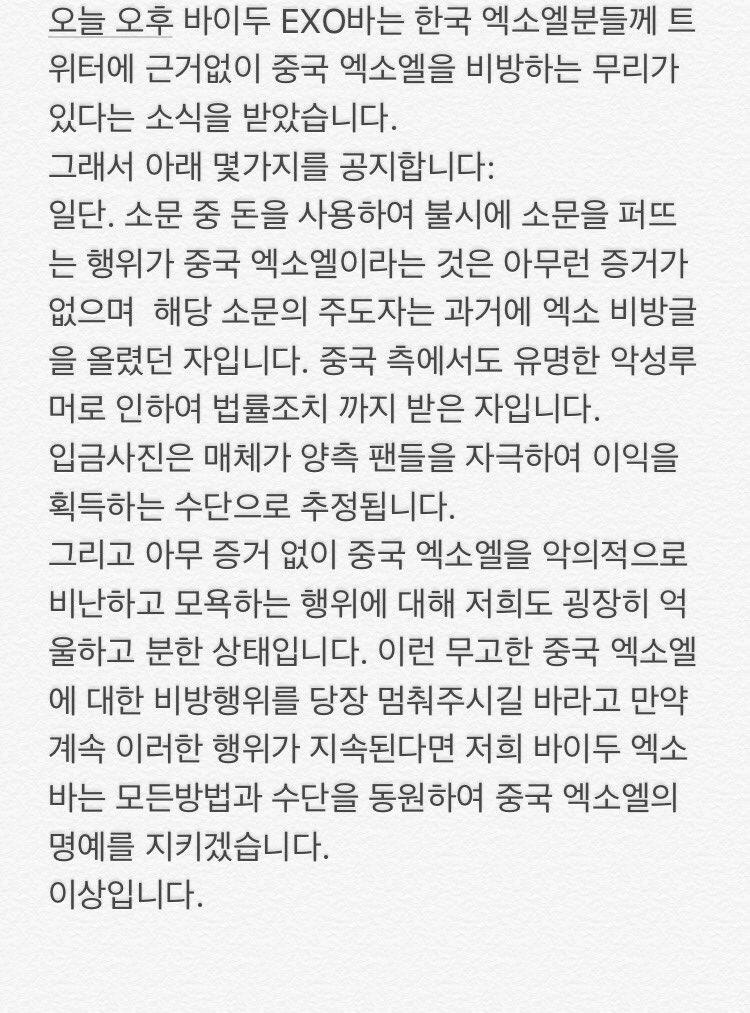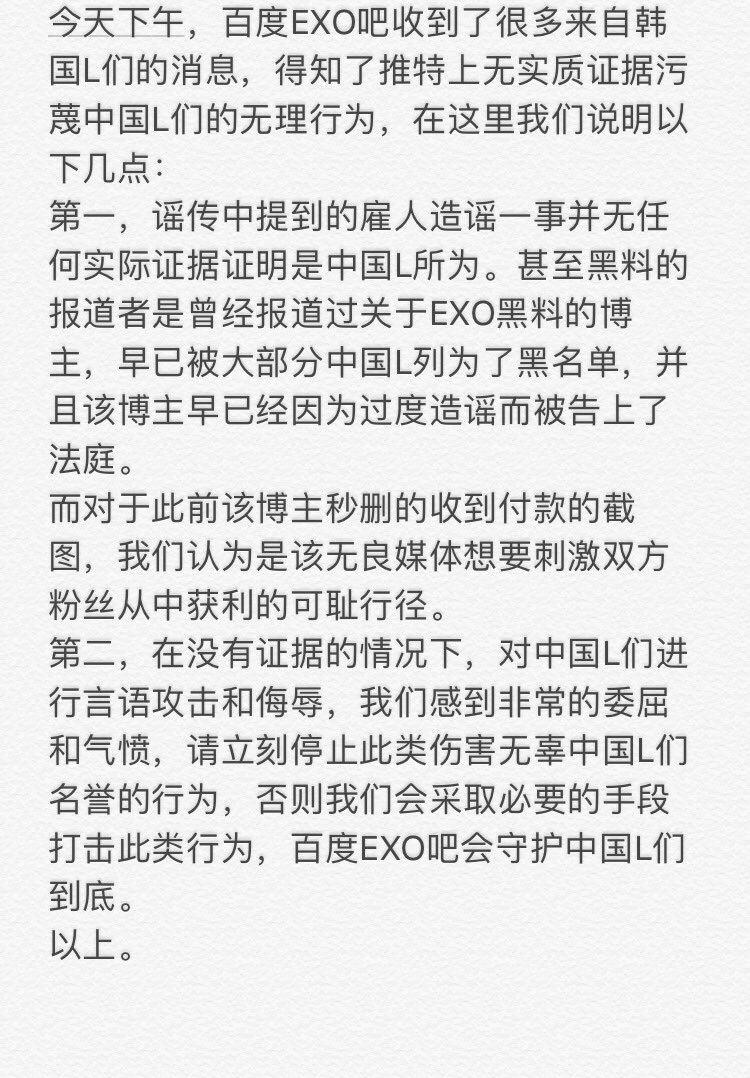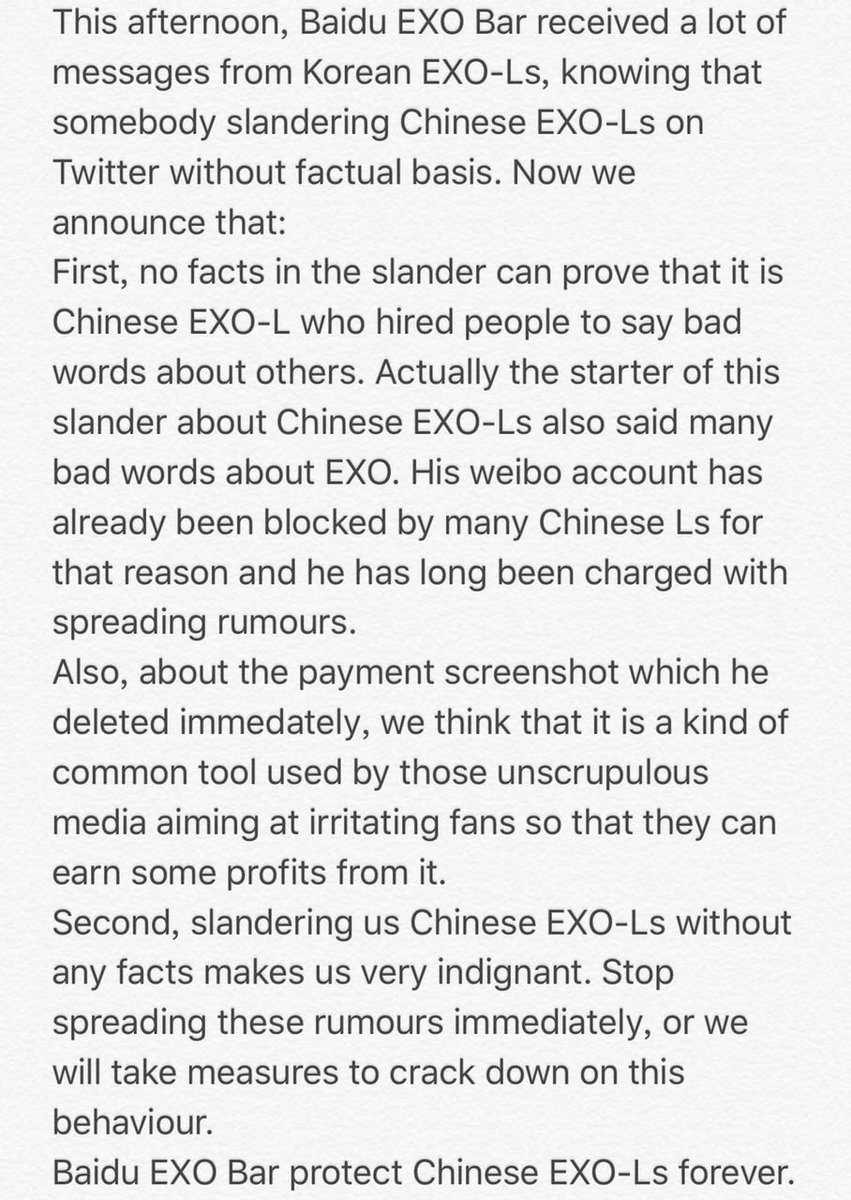 But a certain twitter user mostly known as @trapjeon posted this
–#중국_엑소엘에게_사과하세요 why should army's apologise when c exo ls were the ones who posted 90m hate posts about jin when he went to the jungle
This was obviously a fake news as someone posted that this topic carried only 180k comments bearing the hashtag.
This is in response to the hashtag trending around the world asking armys to apologize but some of them are clearly not having any of it,which is obviously understandable.
But what that girl did was clearly toxic and harmful.
I hope you are reading this girlie and try to assess the amount of damage you have done to BTS and exo's image by your headassery.
P.S.. none of the pics and screenshots belong to me,full credit to the owner