Baekhyun of EXO subunit CBX certainly has one of the sweetest personalities along with the rest of the exo members. Fans appeared distraught and  mourned CBX's loss after Mcountdown declared TWICE as winners due to their higher digital streaming value. This was obvious throughout twitter,tumblr and facebook,although nobody blamed the girl group and owned up their "mistake" for not streaming continuously.
A closer look indicates that most of the fans were invested in voting for EXO on MAMA and securing their first position on Star Cheer chart against other groups,which they succeeded in,obviously. I'm pretty sure Baekhyun is aware of that and is infinitely grateful to his fans for it.
Inspite of their loss on the show TWICE against TWICE,CBX had the highest selling album of the week and one of the most successful debut as a kpop subunit,securing no.1 positions on all music charts and bagging 1st position on Billboard World Album chart and China's YinYueTai's V chart. 
Back to the discussion of Baekhyun reassuring his fans…..well. Yesterday on CBX's fansign event at Music Core,fans were apologetic towards the members for not being able to make them win,a seriously sweet habit exhibited by normally exo fans in general towards the members. Baekhyun,Chen and Xiumin profusely tried to cheer them up by saying that it's okay and that it's just a number. That they were happy to meet them in person.Humorously he commented that exo has already bagged several prizes in the past,noting exo ls silence Chen said while laughing that fans are really greedy for exo to win awards. Baekhyun said that maybe a lot of them have entered late into the fandom,hence the silence.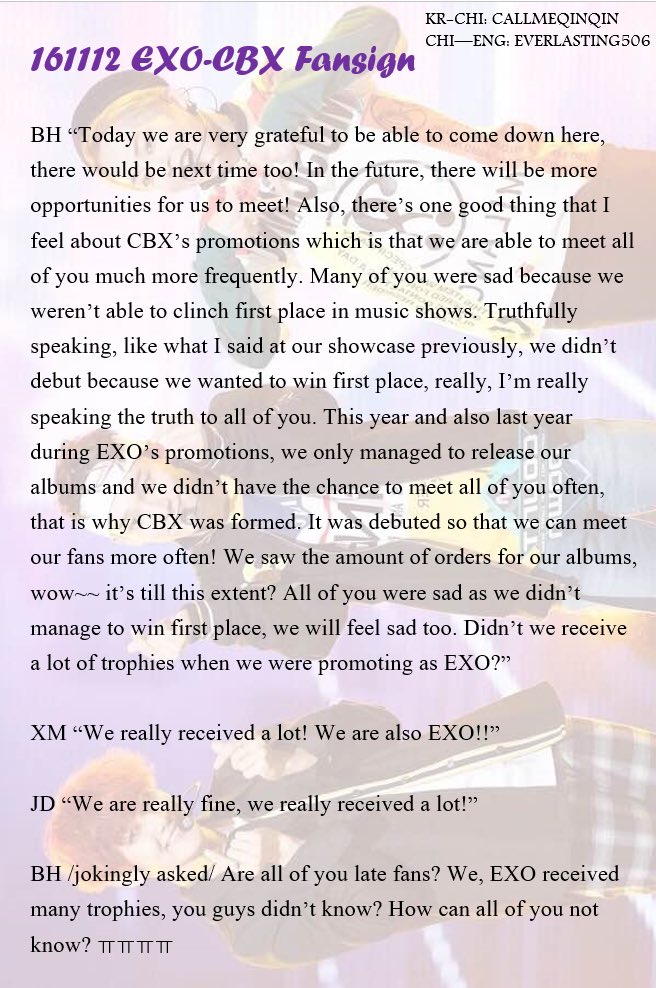 In contrast Baekhyun bagged the first place for AAA nomination as best actor,while exo secured the first place for singer category. They also trended throughout November as the IT group of kpop.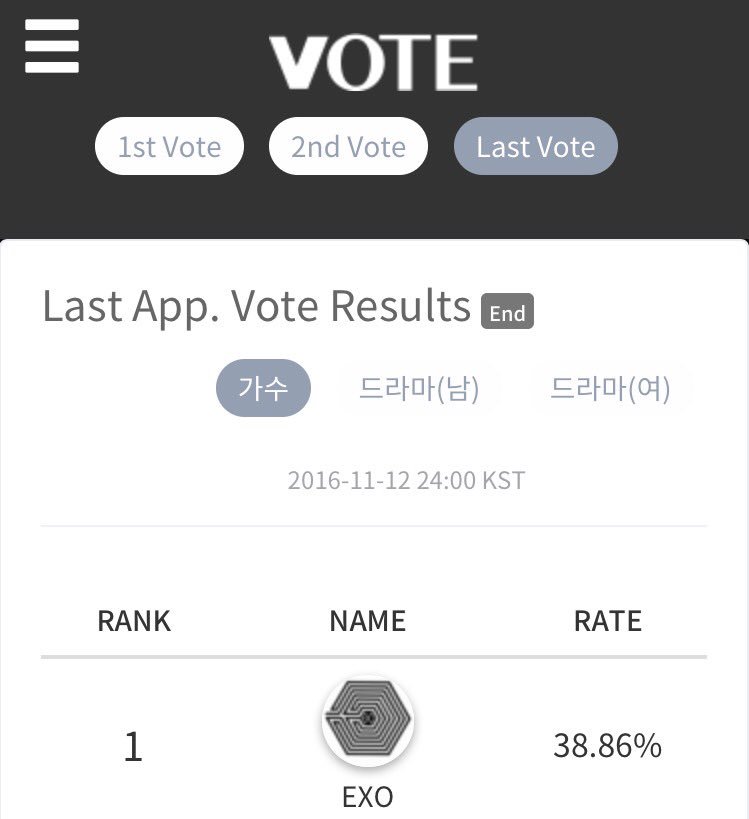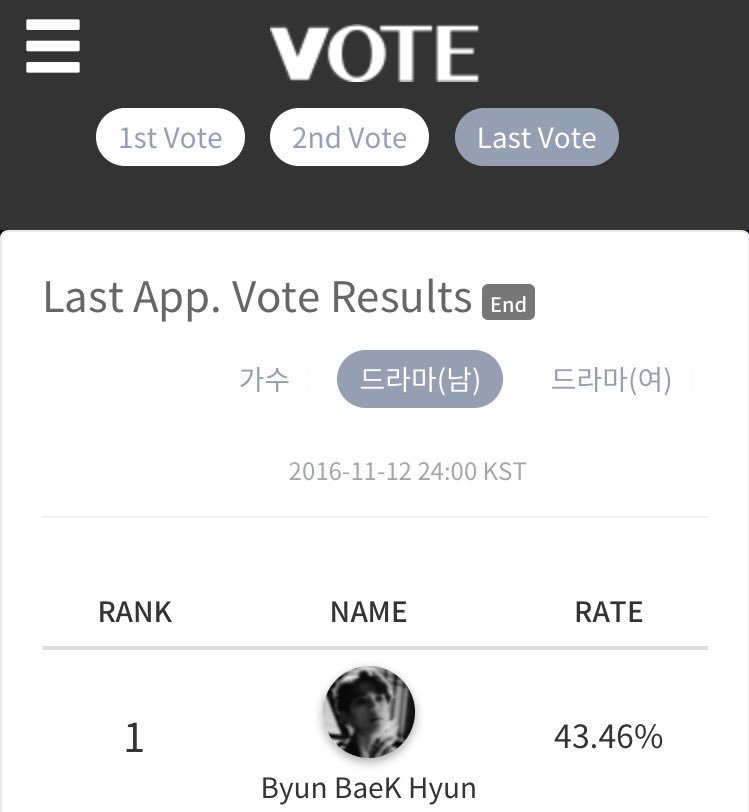 Check out some of tweets below from fans after CBX lost.
~It hurts when they're assuring us by saying "We're rly fine" when we couldnt do a simple task for them to win #1


~all the exo members deserve every award and recognition they're nominated for; they deserve every token of appreciation in the world
~CBX lost two times, i felt like i'm such an useless exo-l

i can't even do anything just to make them win
~CBX lost today will not stop exo-ls!!!! We will make they win #HeyMama1stWin no matter what
~Can someone tell EXO-CBX that they did really good and it's not their fault they lost.. Goodness I feel so bad right now… 😥
~I am so mad and sad that exo cbx lost. I really wanted them to win atleast once. Ughh… But congrats to Twice tho
Fear not exo ls,you still have the next week to make them win!
P.S Pics do not belong to me,full credit to the owners.