Luhan's mv for his new album Xperience "Catch me when I fall" dropped at 10:07 AM CST. 
The audio was already doing the rounds via Youtube,a day earlier. The netizens were already buzzed about the abstract trap like feel to the song complemented by Luhan's trademark crooning vocals. The song already reached #1 in ranking and in terms of popularity chart on QQ music,it also achieved more than 13 million plays within 24 hours of it going online.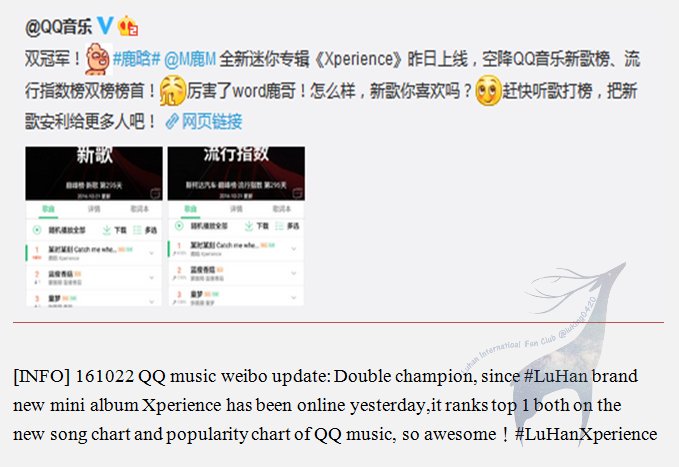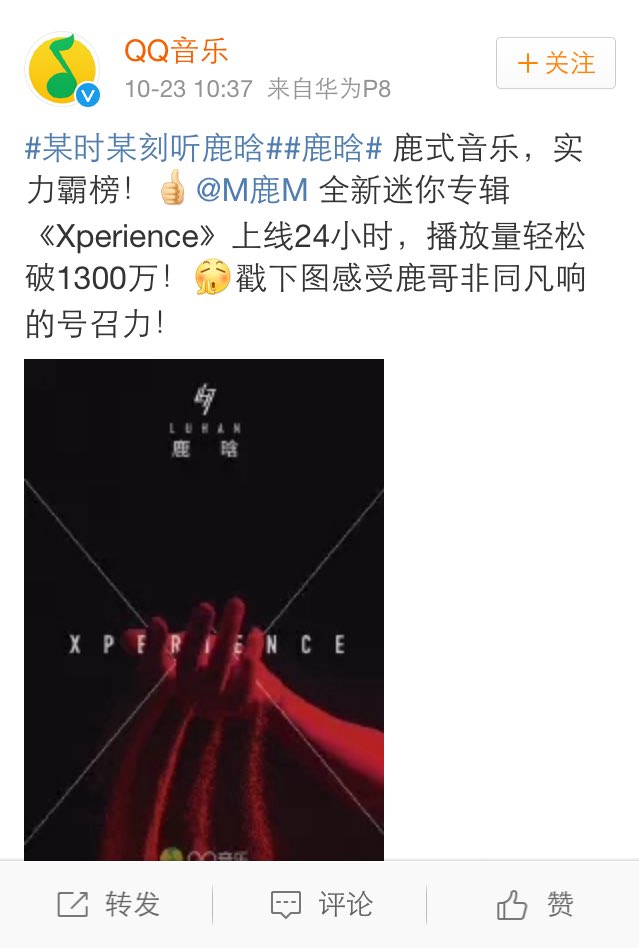 cr: @ohmydeer0420
The song talks about Luhan's insecurities as he faced various obstacles and yet decided to choose to fight on,nevertheless. 
A true gem.
Check out the mv below which boasts aesthetically pleasing shots and something very LUHAN,although he isn't featuring in the music video.
                      P.S pics and video does not belong to me. Full credit to he owners.